How to Get Back Google Maps in iOS 6?
In iOS 6, Apple has replaced the Google Maps with its own Maps app. However, the
Apple Maps
doesn't live up to expectation and still lack in features as compared to
Google Maps
. There is no public transport and walking directions in the vector-based maps, plus the details are not as complete as in Google Maps.
One thing for sure, there are way too many users who are frustrated with the service, which "forced" Apple's CEO, Tim Cook to apologize to customers in an
open letter
regarding the Apple Maps issue in iOS 6. Now, how many of you who want to
get back Google Maps in iOS 6
?
Although the Google Maps app is nothing to be found in the Apple Appstore, but we heard that Google have submitted the app to Apple for approval. Well, for those who do not want to wait any longer, there's a solution to
get Google Maps back to iPhone or iPad
running iOS 6. Read on.
What you can do is to create the web version of Google Maps as a home screen app. In other word, you are creating shortcut to the service. To do so, fire up the Safari browser in your iDevice (iPhone or iPad). Then, enter this url into the address bar :
maps.google.com
.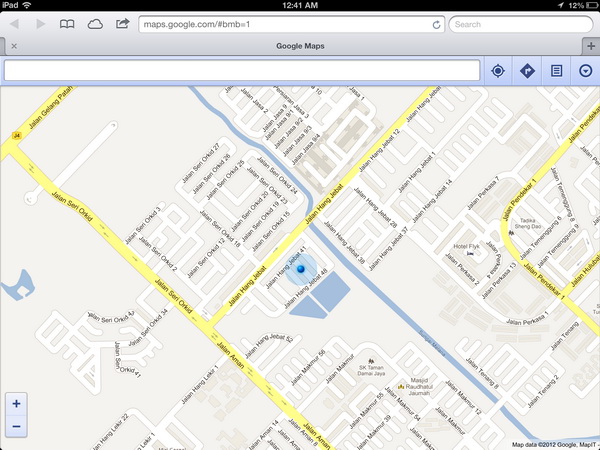 After the Google Maps has completed loaded, tap on the Share button (next to the address bar) to reveal the options. Choose "Add to Home Screen" option.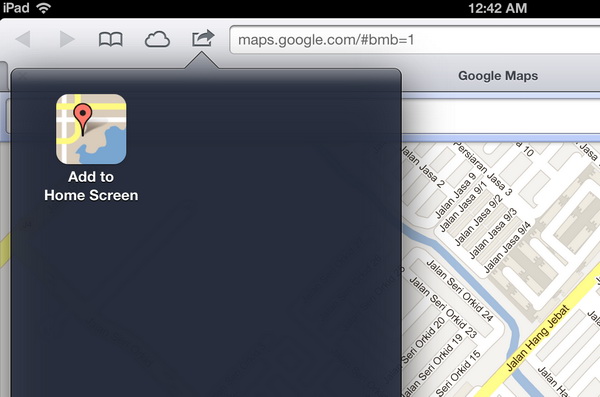 You can rename the app or just leave it as Google Maps. Finally, tap Add to bring the app to home screen.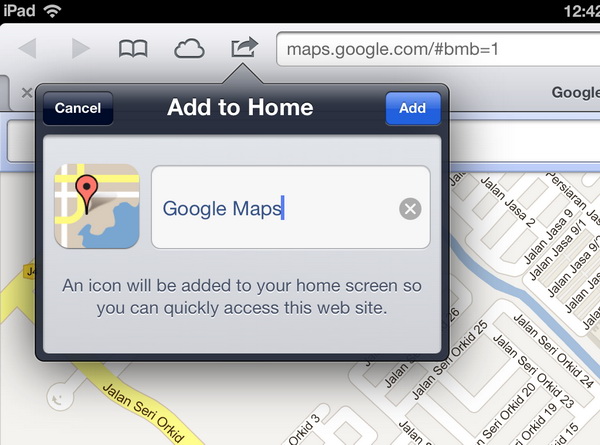 And there you go, the Google Maps app is back in iOS 6.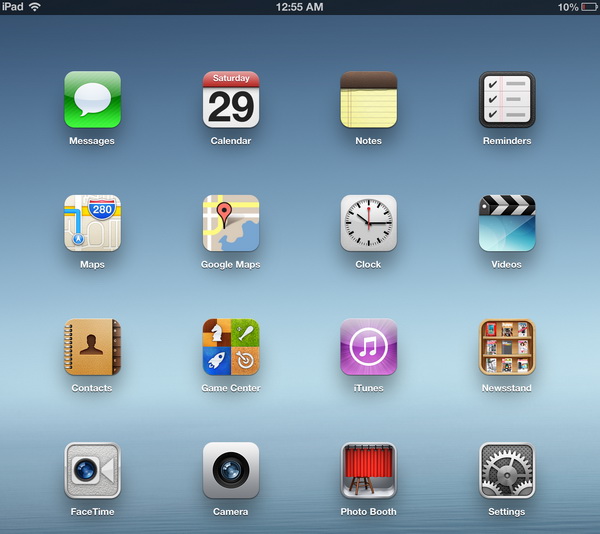 As you are using the web version of Google Maps (instead of native version in previous iOS), you can get access to bicycle directions. The downside is that the performance is not as good as the native version.