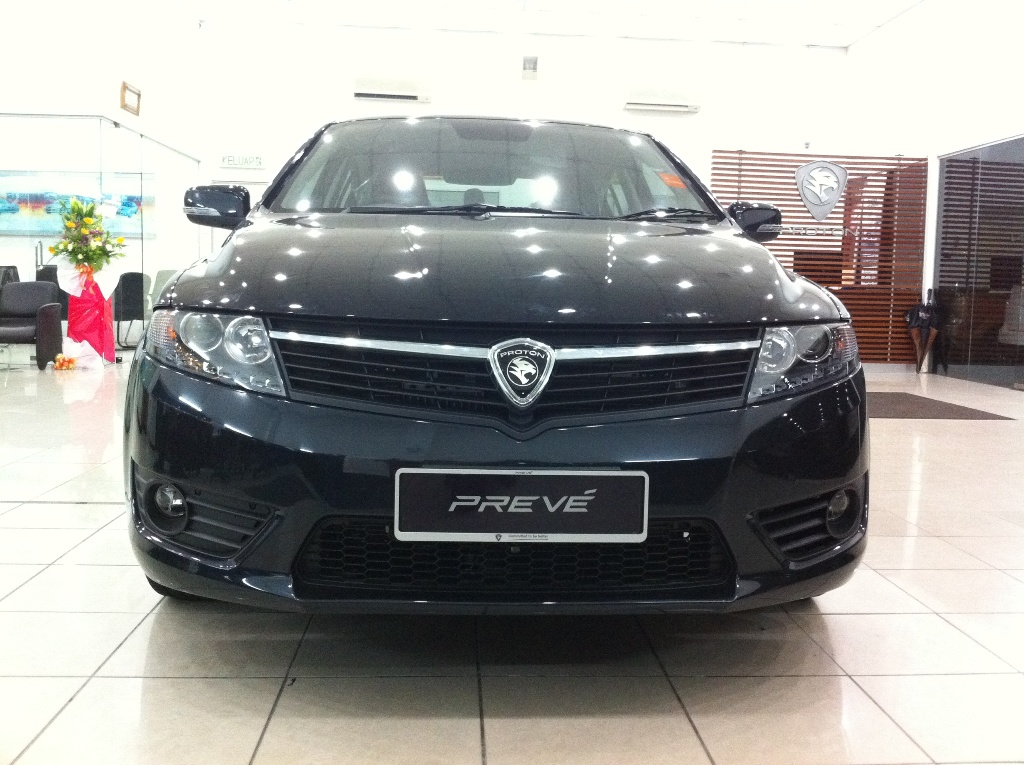 After busy day, admin managed to visit a Proton Showroom at Section 13 Shah Alam to see the new Proton Prevé in the flesh. Before seeing the actual car, admin think base on paper sheet, this car has outpace the Korean namely Kia Forte which now is leading maker in term in car accessories offering given by lengthy spec list in the Prevé. This is good, actually too good for that asking price. Proton Prevé can be considered C segment sedan, given its dimension which outperform other competitors in the same segment. OK not to waste time, lets see how this car feel in the real world compare to other global car in the market.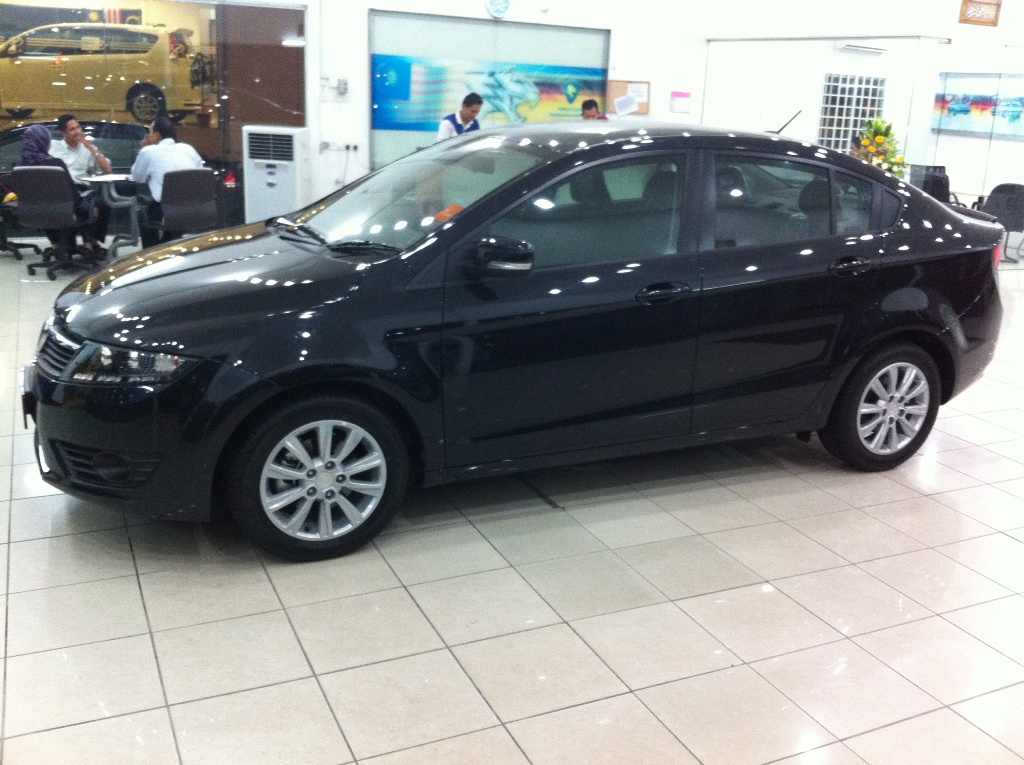 First about its exterior design. We can say its pretty good though it looks a bit rigid. We believe Proton had done benchmarking design of some cars in the market to design the Prevé. The side profile resembles popular Mazda 3 while front looks like Honda City. The roof line is highest in the class thus provide roomy interior image even before entering the car. It depends on each person about Prevé exterior design but we believe its acceptable for most of us.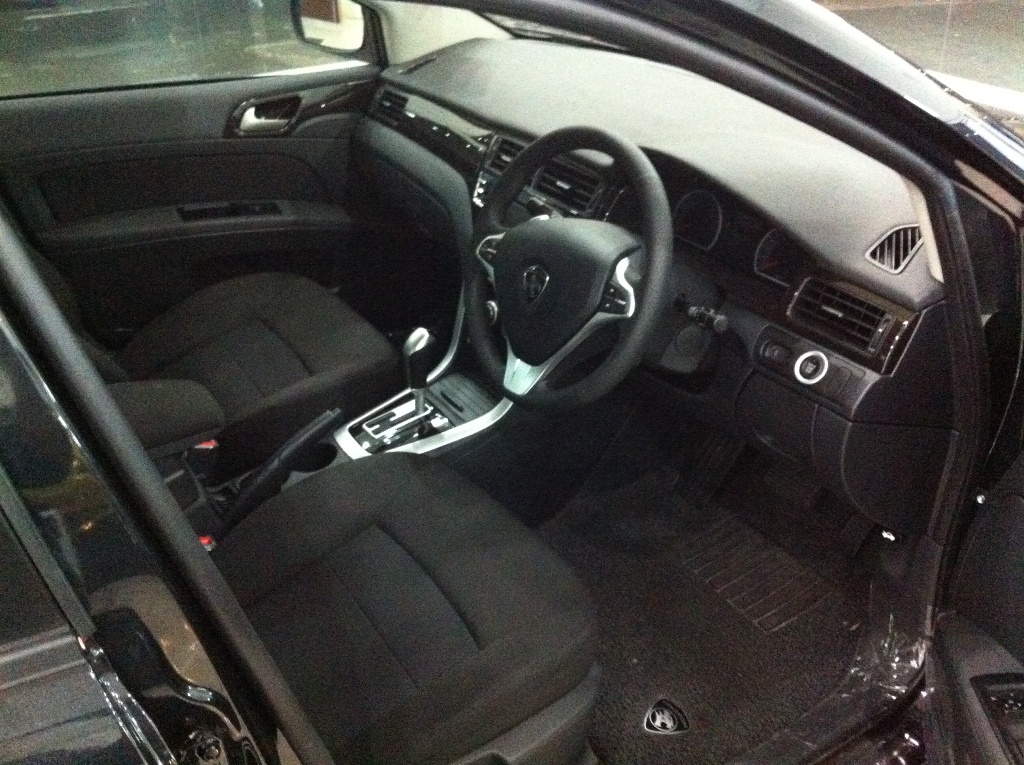 Now we move to interior part. Honestly, when Proton started to design it own car starting from Waja, the seating position wasn't that good. The instrument panel position was too low though it help short person front visibility but for long haul journey, it quite stiff for the back and neck. But this issue seems to be gone starting from Exora and Saga which seats nicely. Following the Exora, Proton Prevé also has very good seating position after we stepped into front seat with high mount dashboard and steering. The seat and head restraint also very comfortable. The accelaration pedal also is well positioned unlike that in Persona or Gen2.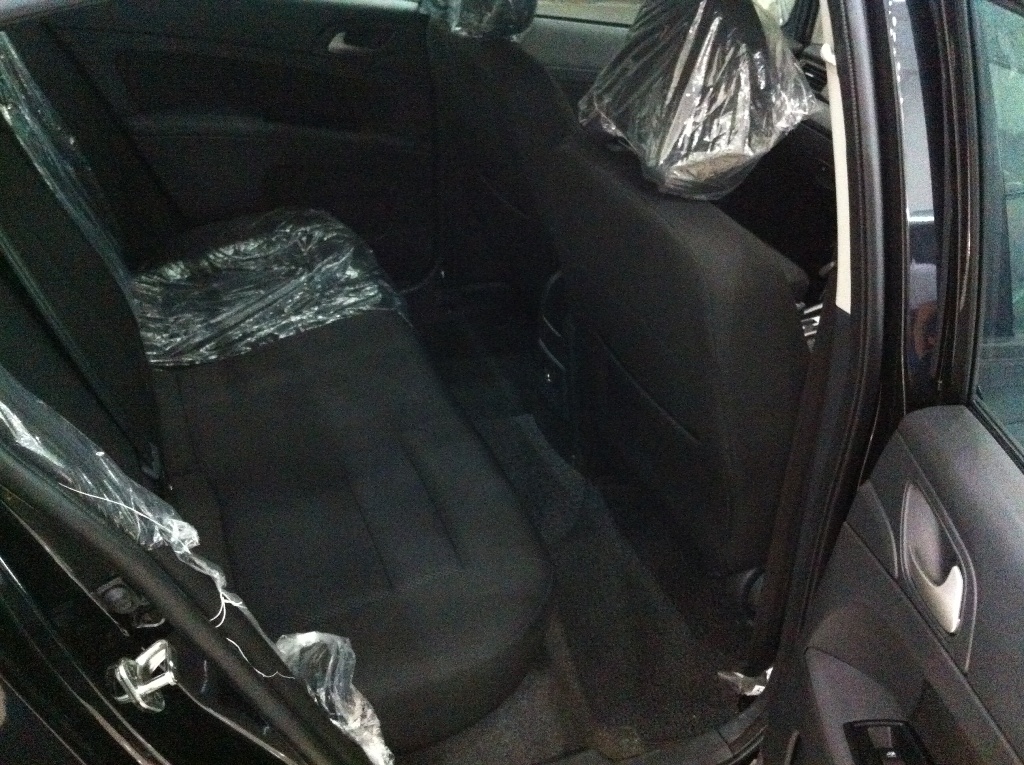 The rear legroom is generous. We adjusted the driver seat for man with 1.8m height position, still there is huge legroom in the rear which is very good. We think its best in its class. The fabric seat we think can be improved in term of rigidity to give less fatigue during long haul journey.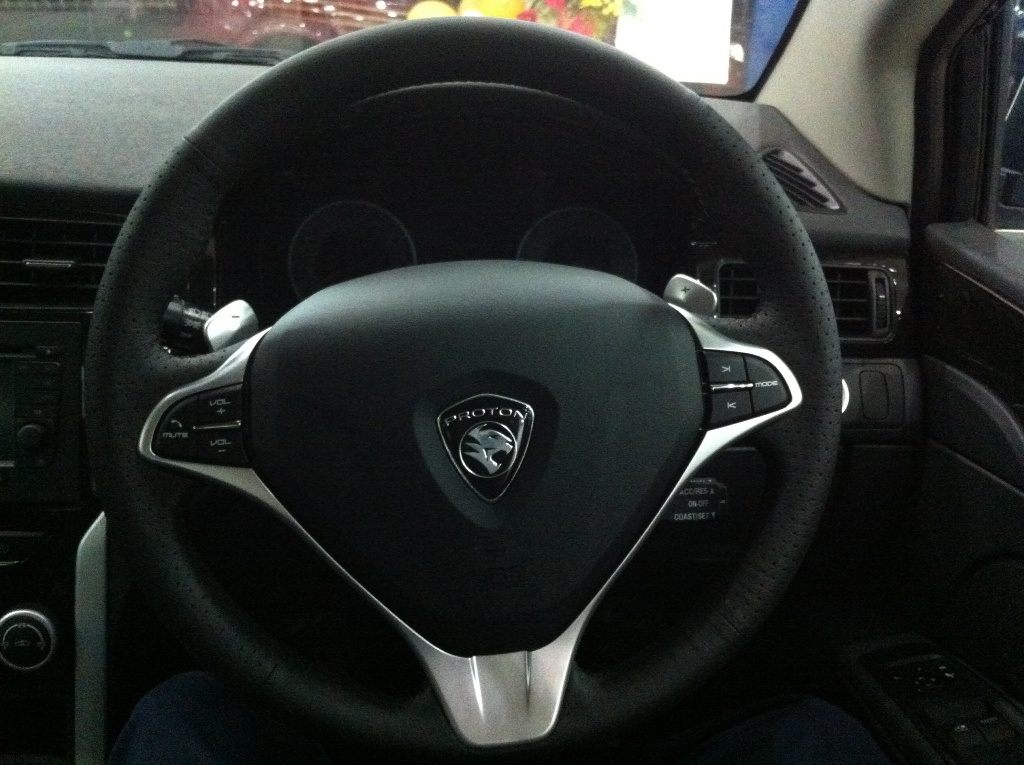 Honestly from first view, we like very much this Proton Prevé interior design. its really upmarket and its layout we think is even better than the Forte. Our 1st feeling when we hold its steering wheel, we feel it solid though Inspira is more better. The paddle shifter is steering mounted type made easier to use unlike in Inspira which is steering column mounted. We begin to explore the Proton Prevé interior, the car that destined for global market, area that Proton is consider weak base on previous model.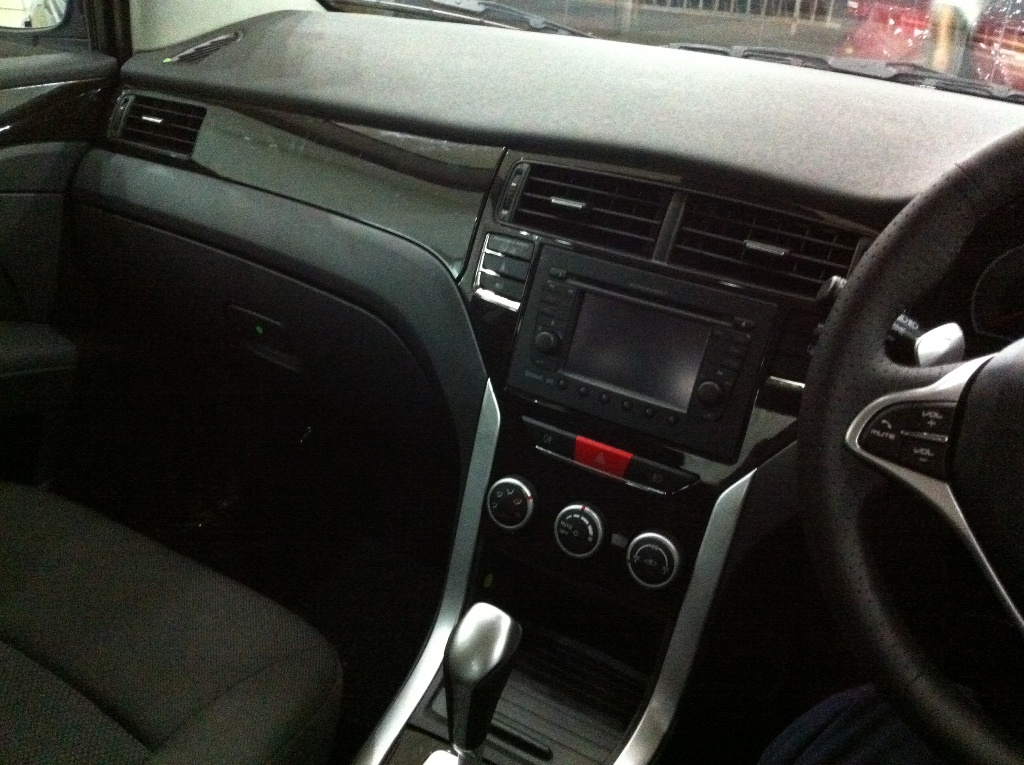 The center console is highlighted. This car has pretty much control button on center console including ESP on off control. But when we touch the button, it lack 'click' feeling so we might confuse whether it has starts functioning or not. This problem is similar with Gen2 center console button. The center console also overall is less rigid and the button housing feel a bit 'soft' raising question on the level of part fittings in this car.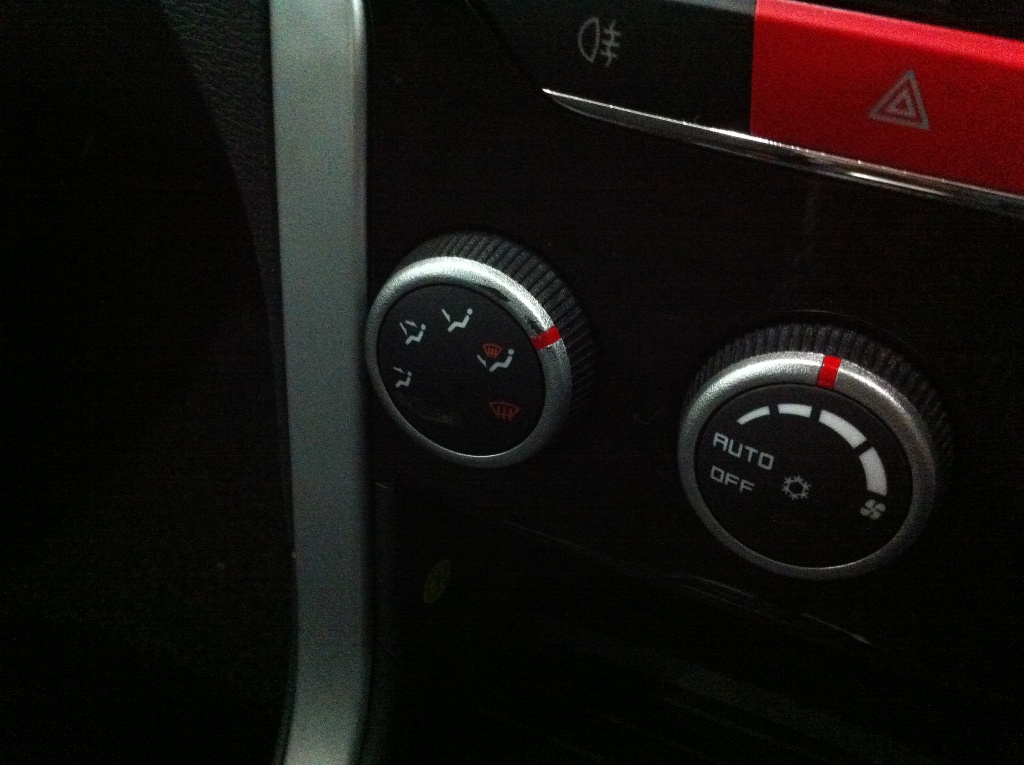 The aircond control knob silver paint already peeled off so we think putting chrome insert is better than paint, which easily invite scratches.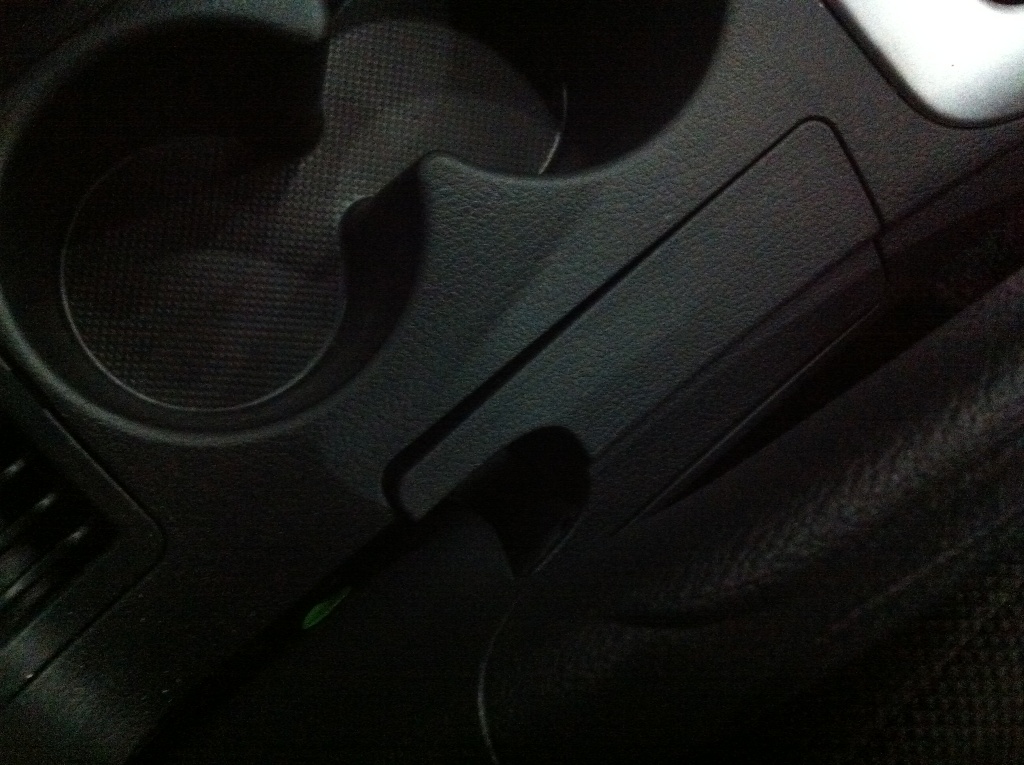 There was also part fitting issue at lower center console. The hand brake mounting access trim part was not sit properly and has big gap. Also the 3rd brake lamp, mounted on rear headlining trim is shaky so we doubt its durability in the long run.
Overall, our verdict is that this Proton Prevé has a lot more to do with its part fittings to be on par with other foreign makes. Forte has better part fitting compare with this car. We honestly say this for Proton to improve it as much as possible. Actually this car is quite good at the asking price and we think Proton Prevé is still class leading in term of spec and accessories offering.