The Google's
Nexus 7
tablet is going to make its debut in Malaysia this Friday, September 21. Better yet, we are going to cover the event for you!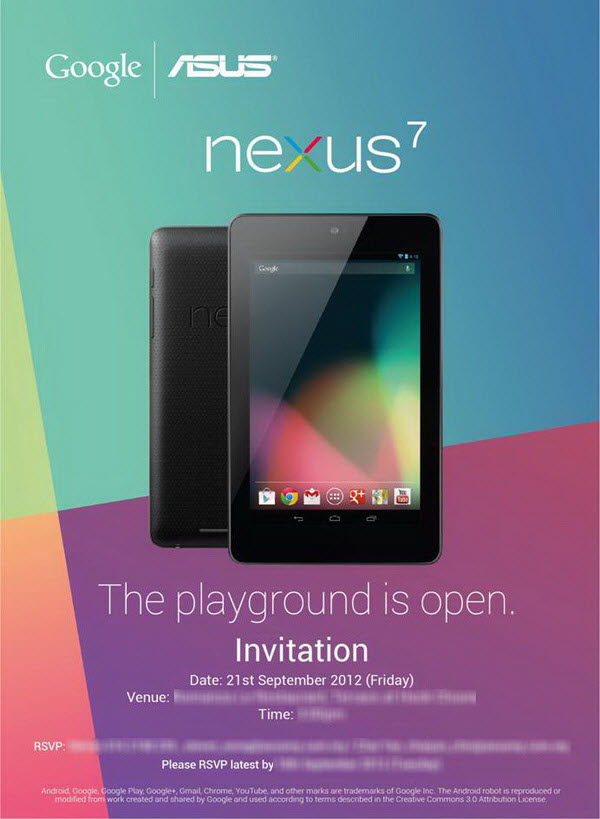 Above is the event invitation to attend the launch event of
Google Nexus 7
on September 21 (this Friday), somewhere in KL. We are sorry because we've to blur most of the details.
To recap, the Asus-built Nexus 7 tablet features a 7-inch IPS screen display with 1280 x 800 resolution (216 ppi). It is powered by 1.3GHz quad-core Nvidia Tegra 3 with a 12-core graphics processor, 1GB of RAM and a 4325-mAh battery that gives you up to 8 hours of battery life. Other features include 1.2-megapixel front-facing camera, Wi-Fi, Bluetooth, NFC and Android Beam. There is no rear camera and does not support expandable storage.
Stay tuned for more details. By the way, if you have questions regarding Nexus 7 in Malaysia, please don't hesitate to leave us your comments below.