Apple Inc has officially launched the next generation of its smartphone, the
iPhone 5
, during the September 12 event. The event took place at San Francisco's Yerba Buena Center for the Arts.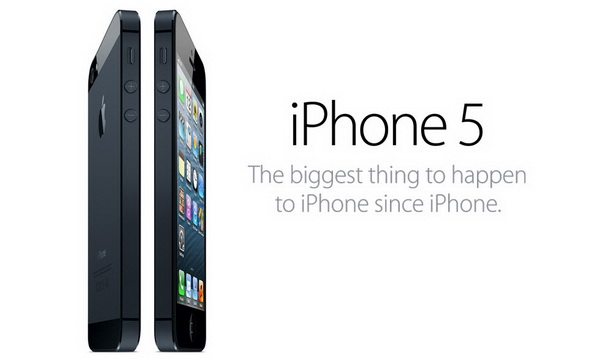 iPhone 5 – the Features
On the outside, the iPhone 5 does look different from its predecessor. The all-new design iPhone 5, which is made entirely of glass and aluminium, is taller than the iPhone 4S (by 0.37 inch) but is 18% thinner (at 7.6 mm) and weigh 20% less than the iPhone 4S (at 112 grams). This made iPhone 5 the thinnest and lightest iPhone ever!
iPhone 5 features a new and larger 4-inch (1136×640 pixels at 326 ppi) Retina display (this explains why the phone is taller) and sports a new A6 chip which boosts graphics performance by 2x and has twice the CPU power than the iPhone 4S. Moreover, the Apple smartphone delivers better battery life and runs on the ultrafast wireless technology including LTE (long term evolution) and DC-HSDPA.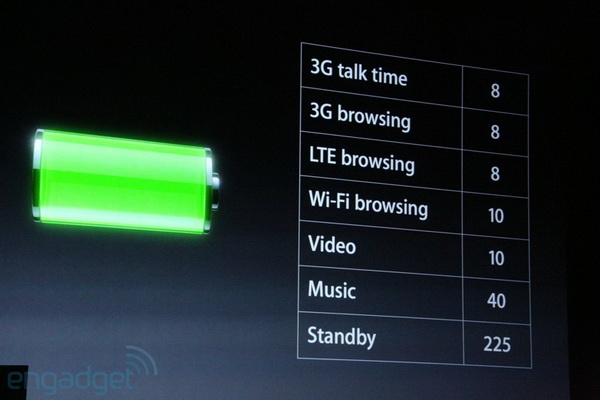 As for the camera, it looks not much different from the iPhone 4S in term of the specs, expect that the camera is now thinner. Also, the 8MP iSight camera get a few new features and improvement on video recording. This includes improved video stabilization, take still photos while recording video and face detection. On the front, the Facetime camera has been upgraded to feature 1.2 MP camera for photo taking and is capable of capturing 720p HD video. It comes with backside illumination sensor too.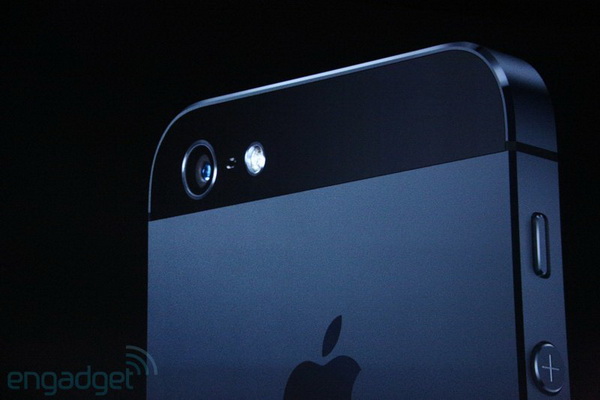 Besides that, iPhone 5 gets a new digital 8-pin connector, called Lightning. It is 80% smaller and is more durable than the old 30-pin connector.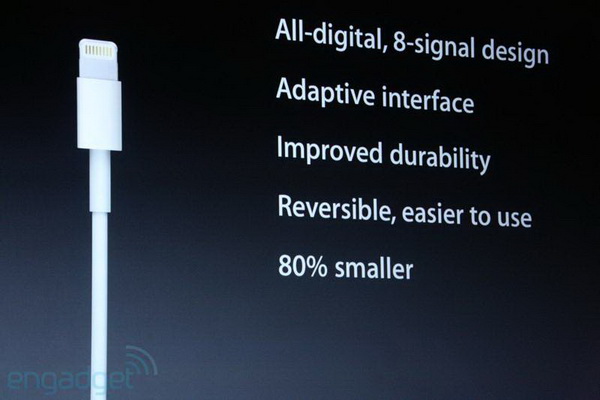 Apple also replaced the earphones with the new Apple EarPods. It features a breakthrough design for a more natural fit and increased durability. It has an incredible acoustic quality too.
On the software side, iPhone 5 comes with new
iOS 6
, which brings over 200 new features to the smartphone. This includes all new Maps app with Apple-designed cartography and turn-by-turn navigation, Facebook integration, Passbook organization and even more Siri features and languages.
iPhone 5 Pricing and Availability
iPhone 5 comes in both black and white flavors. Yes, no one can go wrong with both flavors. On the pricing, the iPhone 5 will be available in the US, starting from $199 for 16GB model, $299 for 32GB and $399 for 64GB, with 24-month contract. On top of that, Apple is giving attractive price cuts on existing iPhones. The 8GB iPhone 4 is now free, while the iPhone 4S costs only $99, both with a two-year contract.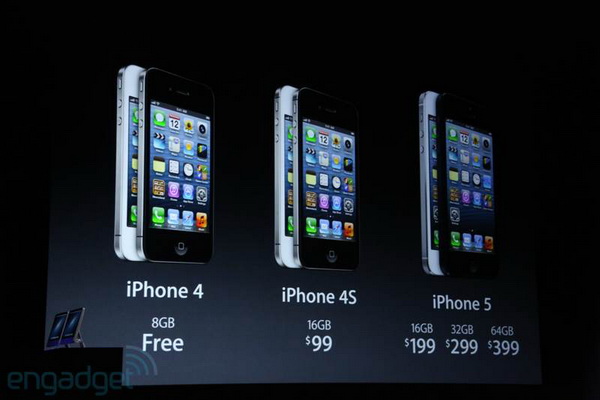 Pre-orders start on Friday, September 14 and will be available on Friday, September 21 in the US, Australia, Canada, France, Germany, Hong Kong, Japan, Singapore and the UK.
By the end of September (on the 28th), the iPhone 4S will land on 22 more countries including Austria, Belgium, Czech Republic, Denmark, Estonia, Finland, Hungary, Ireland, Italy, Liechtenstein, Lithuania, Luxembourg, Netherlands, New Zealand, Norway, Poland, Portugal, Slovakia, Slovenia, Spain, Sweden and Switzerland.