There are EURO 2012 apps for your Chrome web browser, and there is also similar app for your Android smartphone. To keep you close to all the action from the UEFA European Championship 2012 (or EURO 2012), get yourself the
official UEFA EURO 2012 app
for Android.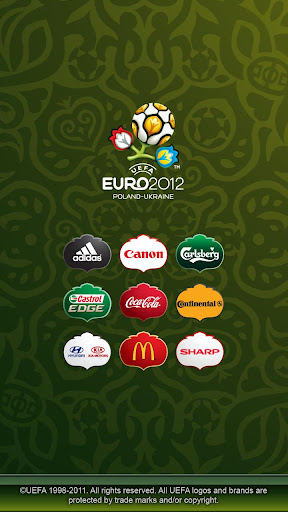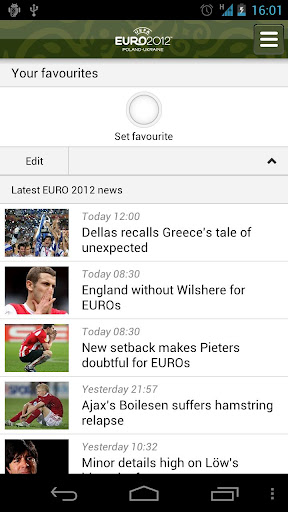 In the official app, you will find everything EURO 2012 from news, photos, videos, live results, live commentary, full match schedules, standings to information about UEFA EURO 2012 stadiums. In addition to that, you can view video highlights (after the end of the match) directly from the app.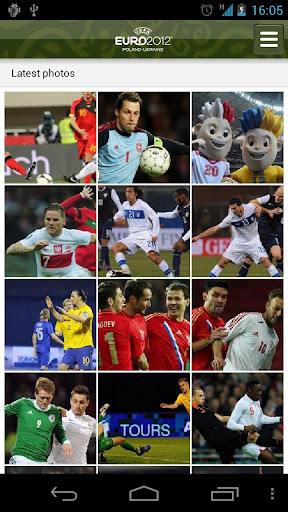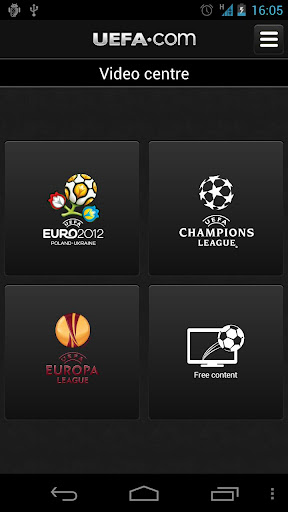 Official UEFA EURO 2012 app
is available as free download for Android. Also available for iOS and Blackberry devices.