It was not long ago that our PCs and laptops were the devices of prominence for networking and communication. The storage of important data on these devices and the use of laptops and computers for internet access and important web-based transactions called for protection against data theft through unauthorized access by hackers.
In addition, system protection through anti-malware or anti-virus programs that protect against viruses, Trojans, worms and adware was indispensable. The action has now moved beyond our laptops and computers.
As we use our smartphones for internet surfing, storing data and making online purchases, securing these systems against unauthorized access and malware has become inevitable. When it comes to anti-virus applications, you need not worry as several such applications are available for Android devices and your iPhone.
Here we list the anti-virus programs, licensed or available for free, which you can use for keeping your Android or iPhone safe from unauthorized access.
1. AVG Mobilation Anti-virus Free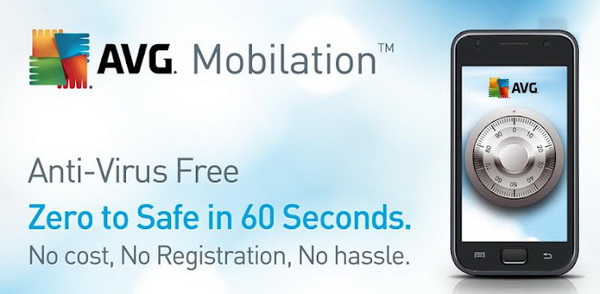 It is a free app available for Windows and Android platforms. It is more than just an anti-virus program. It scans your apps, files and security settings. Automate the scans to run on a daily or weekly basis or run them manually as required to detect and remove viruses, malware and spyware. It secures your internet surfing experience and actively checks links using a LinkScanner. SMS scanner is another add-on. It has a battery and storage optimization function as well apart from anti-theft features. Locate your phone using Google Maps or use its anti-theft remote management service to lock your phone or delete all contacts, text messages and browsing history.
Editor's note : Pro version is available for $9.99.
2. Bitdefender Mobile Security & Antivirus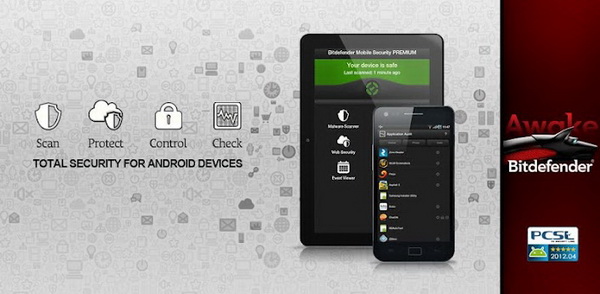 Download the free app or switch to the premium version which comes at $9.95 per year. It is compatible with Android OS. It scans the device and the SD card you use for malware and lets you remove them to protect your Android phone. It works via a web-based admin portal. It has built-in anti-theft features without a SIM card removal alert function. It enables you to locate and lock your phone. In addition, you can send an alert or set off an alarm. The app is lightweight and comes with an easy to manage user interface.
3. BullGuard Mobile Security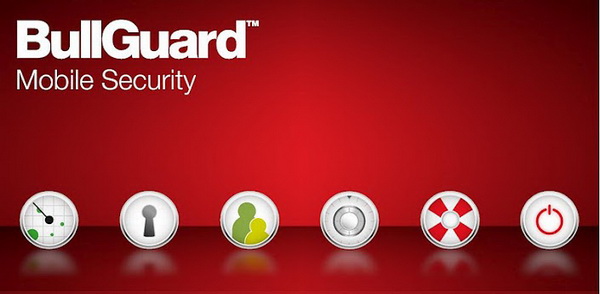 This anti-virus app is meant for use on Android, Symbian and Windows mobile platforms as well as Blackberry devices. It is not a free app and requires you to pay $29.95 annually. This app works against viruses and spyware and also has built-in features to thwart identity theft and online frauds. The interface is simple and provides for parental control and data backup. The real-time protection module of this app scans all the files downloaded to the phone. The anti-theft features include a GPS tracker and the option to lock the phone and delete the data.
4. F-Secure Mobile Security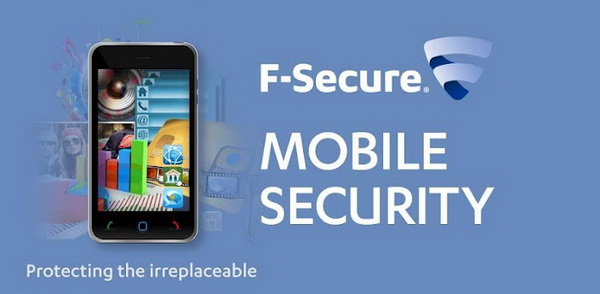 It is compatible with Android, Symbian and Windows mobile platforms. One year subscription to the service costs you $39.99 while a 24 months subscription proves comparatively economical at $59.99. It protects your phone against viruses and other Malware and ensures that you have a safe browsing experience online. Anti-theft features and parental controls are further add-on.
5. Kaspersky Mobile Security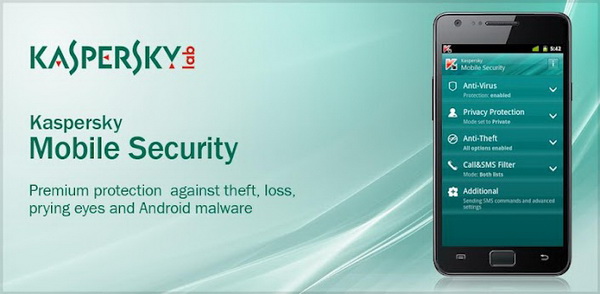 It is compatible with Android, Windows mobile and Symbian platforms along with Blackberry devices. The multiple features in this security app include privacy protection, data encryption, anti-theft management, parental control, anti-spam, anti-malware protection along with a firewall. A 30 days trial version is available for free while a one year subscription will cost you $29.95.
6. Lookout Mobile Security and Anti-virus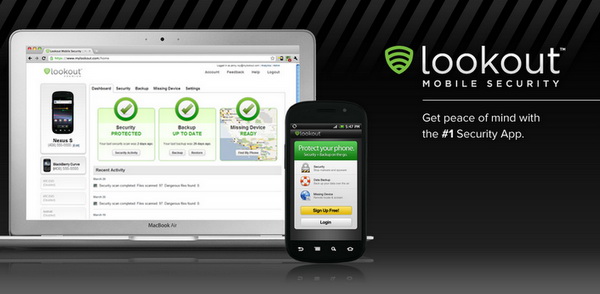 This Android app is available both as a free and a premium version. The premium version costs $2.99 per month and $29.99 for one year. It has a contacts back-up system along with remote locating and screaming features as anti-theft measures. It scans files and apps you install on the system.
Editor's note : The security app also available for iPhone.
7. McAfee Mobile Security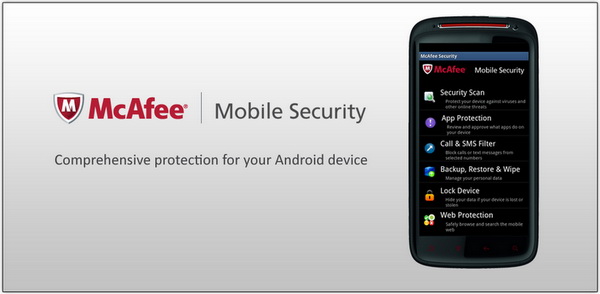 This app works with Android, Blackberry and Symbian platforms. Download and use a free trial version for 7 days. One year subscription comes at $29.99. Anti-virus snd anti-malware protection, internet security comes coupled with anti-theft features and facility for data backup. It has a SIM card removal alert system as well. The data restore feature makes it an app as versatile as a desktop-based application.
8. NetQin Mobile Security and Antivirus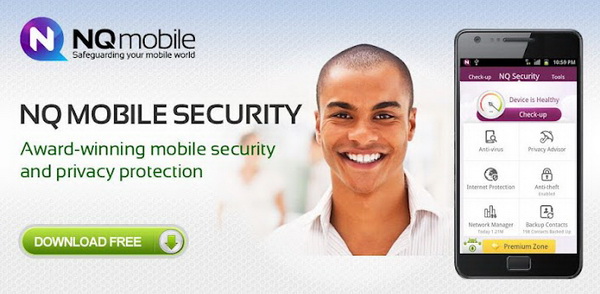 This app is compatible with Android, Symbian, Blackberry and Windows mobile platforms and is free for download and usage. It enables real-time protection and allows for scheduling of scans. Traffic monitoring, anti-theft mobile protection and device performance optimization features are further add-ons. It has a contacts backup feature to backup data to SD card or the NetQin server.
9. Norton Antivirus and Security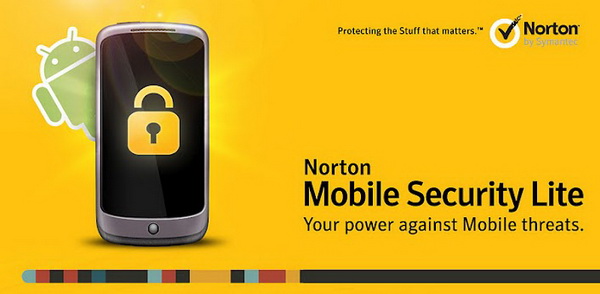 This is an Android app that detects and removes threats that can compromise system security. It scans files you download for malware. It can locate your phone, lock it remotely and set off a scream. Even SIM card removal prompts locking of the phone. It includes call and text blocker and antiphishing web protection features. One year protection for a device costs $19.99.
10. VirusBarrier iOS
This was the first anti-virus app officially approved for use on an iPhone. This app works against malware including viruses, Trojans, worms and fake anti-virus applications. It scans files and email attachments. It can repair infected files and updates malware definitions regularly to ensure system security. It is available for download from Apple's app-store at $2.99. It certainly has room for improvement, especially when compared against the other anti-virus apps in this list.
There are numerous apps available for both iPhone and Android devices. While you use these apps to perform various tasks or for leisure, you need to understand the significance of anti-virus applications as well. Free apps are available for individual users but in case of smartphones enterprise apps are also available. Most major players in the domain of anti-malware applications have launched anti-virus apps even for the smartphones you use. This gives you the opportunity to opt for one from the many alternatives at your disposal. The main point here is that the use of these applications has now become inevitable.