What would you do in your leisure time or a time without connecting to internet? How about taking a read on the articles from the popular online encyclopedia Wikipedia while working offline? Yes, you can
read Wikipedia offline
with the help Offline Wiki extension for Google Chrome.
Offline Wiki
enables you to download a copy of nearly all of the textual content of the Wikipedia (English articles only) to your computer and make them available offline on your Chrome
browser
. You can access the articles anytime without having to connect to
the
Internet
.
Read also –
Set Random Wikipedia Page as Windows Desktop Screensaver
In the
settings page
, you can choose to download either a approx. 14 MB compressed dump file of the most popular Wikipedia articles (1337 articles) or a 1GB database containing 314k of articles. On top of that, you can select one of four available parsers which turns the Wikipedia information into HTML contents that are readable in the Chrome
browser
.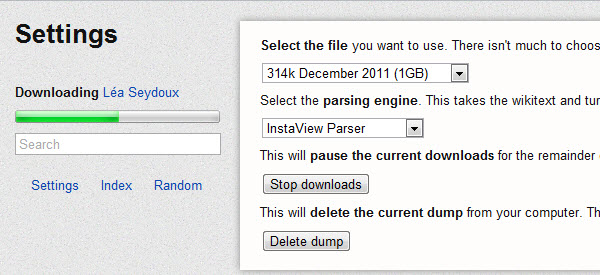 It will take a while for the download to complete especially if you choose 1GB worth of data. After the download has completed, you can now access the articles offline, now let's turn off the internet, shall we?
Let's give Offline Wiki a try. Go the
main page
to access Wikipedia articles offline. FYI, Offline Wiki app will appear at the Apps section in your Chrome's New Tab Page. You can
look
for
article by using the search option, article index from the Index button or you can load a random article by hitting on the Random button.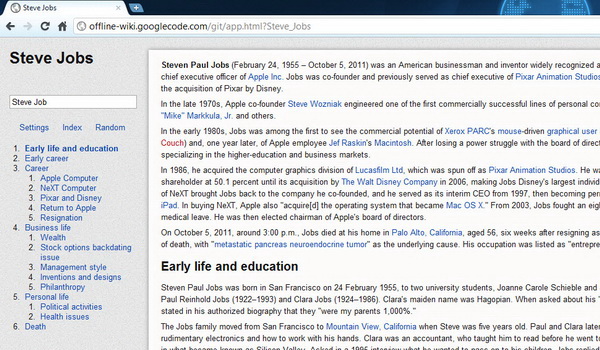 Install Offline Wiki
Chrome Extension [
via
]