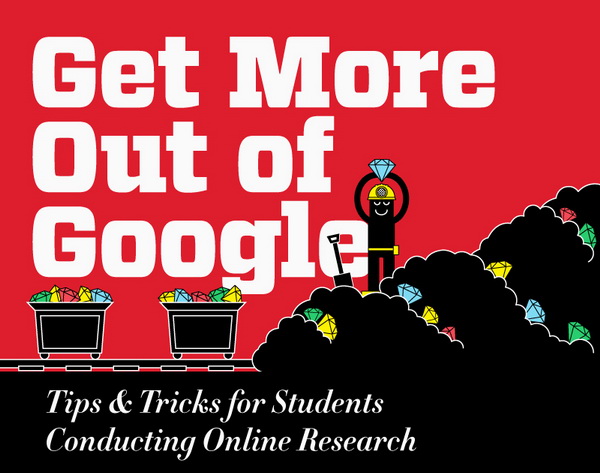 Couldn't locate the right information for your
online
research, even after countless hour of searching using the Google search engine? Most probably the information isn't there or if it's there, you just don't know how to perform a well-executed search on Google.
But it's never too late to learn
how to use Google search effectively
, in order to boost your productivity instantly. Check out the following infographic, "
Get More Out of Google : Tips and Tricks for Students Conducting Online Research
", where you'll learn a few awesome Google search tips and tricks to get Google to return the right result you are looking for.