The all-new ASUS
Transformer AiO P1801
has now landed in Malaysia!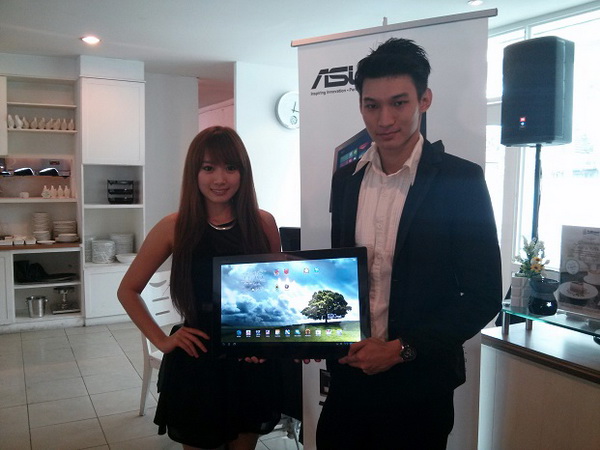 Earlier today, ASUS Malaysia launched to local market the world's first All-in-One PC that comprises of two different devices (a tablet and a PC Station) with dual operating systems –
Windows 8
and
Android 4.1 Jelly Bean
. The Transformer AiO which is bundled with a wireless keyboard and mouse, comes with a retail price of RM 4,999!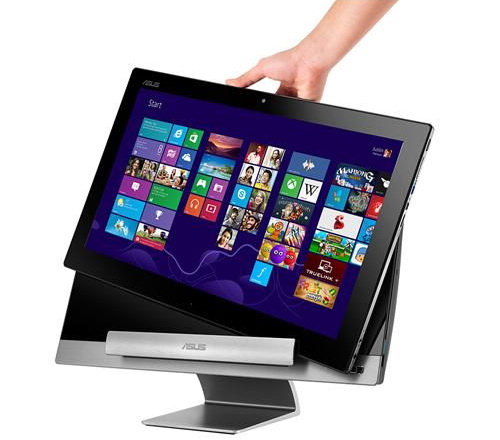 As mentioned earlier, the Transformer AiO works as a Windows 8 machine (desktop mode) when the tablet is docked to its base station (or rather known as PC Station). When you take out the tablet from PC Station, you can still run Windows 8 on the tablet by switching on the remote desktop mode. In the mode, the tablet serves as a remote desktop wirelessly connected to the PC Station. Turned on the Android tablet mode and the interface switches over to Android 4.1 Jelly Bean OS. FYI, there is actually a dedicated
Mode Key
button that enables you to switch seamlessly between Windows 8 and Android.
Interestingly you can run both operating systems simultaneously. Yes, running Windows 8 and Android Jelly Bean at the same time! Get a monitor connected via HDMI port to the PC Station, giving you Windows 8 interface, meanwhile the tablet can run Android independently from the station.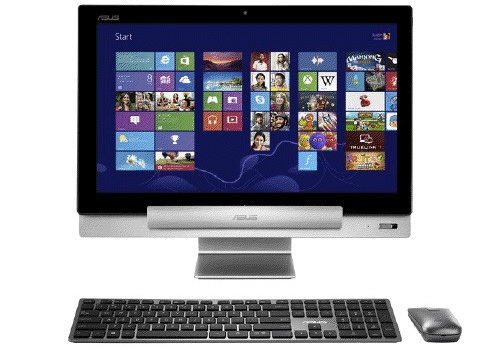 Both PC Station and the tablet has their own set of hardware. PC Station is powered by a 3.4GHz Intel Core i7-3770 processor, with a 2GB NVIDIA GeForce GT730M GPU, 8GB of DDR3 RAM, and 2TB SATA HDD storage. Other features include 802.11a/b/g/n dual-band Wi-Fi, Bluetooth 4.0, a DVD-RW burner, five USB 3.0 ports (4 USB 3.0), HDMI and LAN ports, and a 3-in-1 card reader. PC station supports dual band frequencies.
As for the tablet, it features a full HD 18.4-inch IPS LED-backlit screen with 10-finger multitouch support. It is powered by an NVIDIA Tegra 3 quad-core processor, with 2GB of RAM, 32GB of internal storage and up to 5 hours of battery life. The question is, it is heavy to hold the arguably the largest touchscreen tablet around? Well surprisingly, the tablet weighs only 2.4kg. So not too heavy to carry around, right?
For more information, visit the
official page
for ASUS Transformer AiO