Christiano Ronaldo has became the top scorer...and this time in Spain.
Christiano Ronaldo broke the La Liga scoring record for goals in a single season with 40 goals.
He managed to write his own history in Spain by only one goal but it is more than enough. I am sure previous record holders-Hugo Sanchez and Telmo Zarra were not happy when they watched Real Madrid thrashed Almeria 8-1 with Ronaldo getting into the score sheet twice. So congratulation to him for being the historic Pinchichi. :)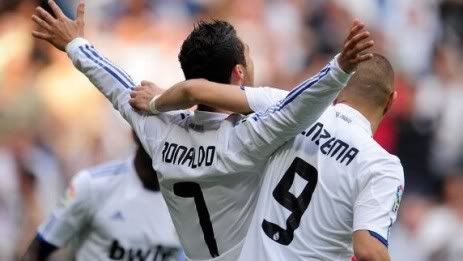 Christiano Ronaldo-the record breaker!
Christiano Ronaldo has scored 53 goals in all competitions this season. Barcelona's Lionel Messi is just one goal behind him with another match in hand.
Congratulation to Christiano Ronaldo for being
the record-breaking La Liga Pinchichi (Top Scorer)