No point for playing all the same levels again as you have played them before on your smartphone, right?
And I know all you want to play is the exclusive levels for Chrome. There are currently 7 levels under Chrome Dimension.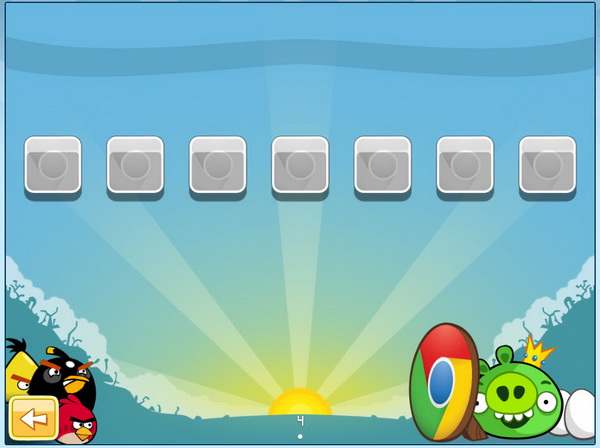 Instead of starting over the Angry Birds game, you can apply a hack (courtesy of web developer,
Wes Bos
), that gives you
access to all the available levels
in Chrome Angry Birds (including the exclusive Chrome levels
).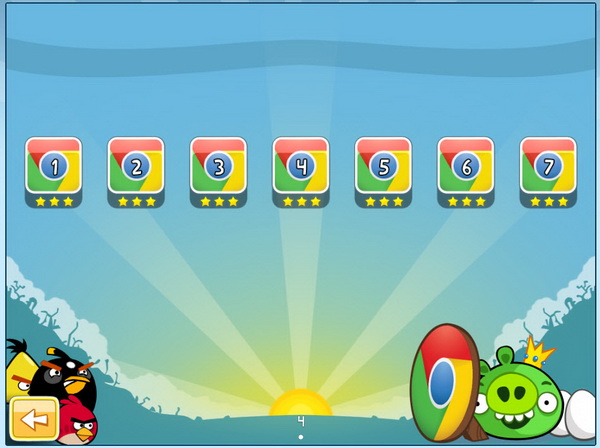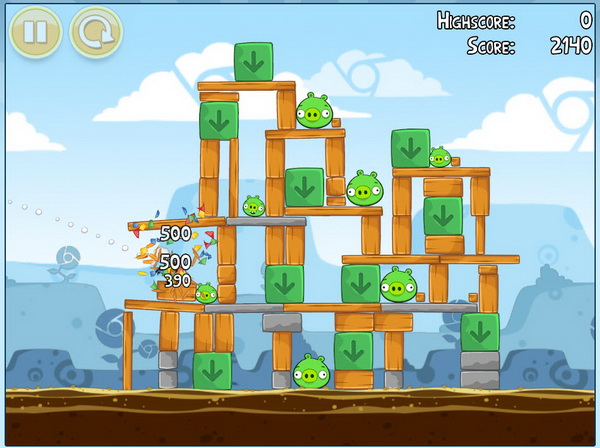 To get access to all levels in web-version Angry Birds for Chrome, open the game first, then just copy and paste the following Javascript code into your browser's address bar and press Enter to reload the game.
javascript: var i = 0; while (i<=69) { localStorage.setItem('level_star_'+i,'3'); i++; } window.location.reload();
Now, all the levels are now unlocked (plus you get 3-stars for each level!
If you want to lock all the games, apply this code in the address bar.
javascript: var i = 0; while (i<=69) { localStorage.setItem('level_star_'+i,'-1'); i++; } window.location.reload();